Business Services – Value in Purchasing
CVHN member organizations benefit from our affiliated purchasing program to source, access, and purchase goods and services at preferred pricing. A portion of the sales are invested with CVHN and NACHC to support member programs.

Henry Schein, Inc. (NASDAQ: HSIC), the largest provider of health care products and services to office-based practitioners, is a Fortune 500® company and a member of the NASDAQ 100® Index. The Company is recognized for its excellent customer service and highly competitive prices, serving more than 700,000 customers worldwide, including dental practitioners and laboratories, physician practices and animal health clinics, as well as government and other institutions.

McKesson Medical-Surgical and PSS World Medical have officially combined as McKesson Medical-Surgical. The two companies share decades of experience in the market and a strong track record of understanding and meeting the needs of healthcare professionals. By joining together, they will unite the strengths of each organization to establish a business poised to help customers overcome the challenges of the future.
In addition to its NACHC affiliation, CVHN has established affiliations with local business partners to expand our purchasing program. A portion of the sales from this affiliation are invested with CVHN to support member programs and activities.
VISTA provides hospitals, medical practices, and government healthcare facilities in the US, New Zealand, and Bermuda with highly qualified healthcare providers to meet short- and long-term temporary healthcare staffing needs and permanent openings. We provide the staffing services that can help you preserve your revenue base, maintain mission-critical services, and develop an effective, long-term staffing plan.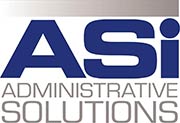 Administrative Solutions, Inc. (ASi) is a highly regarded Third Party Administrator (TPA) specializing in group benefits. ASi is an all-inclusive TPA for employers of all sizes and is innovative in providing solutions to employee benefit plans. ASi offers solutions for COBRA Administration, Section 125 Plans (FSA), ERISA Compliance, Dental/Vision Plans, and Colonial Voluntary Benefits needs.
The combination of outstanding customer service and proven success at implementing administrative strategies to meet the growing demand of employer's rising costs, ASi helps you create significant savings through innovative approaches to health and benefits packages.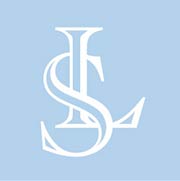 Dennis Lee Insurance Services offers a broad range of products including partial and fully self-insured plans, health savings accounts, and other products designed to help clients gain control over the increasing cost of their benefit plans. These benefits plans include Group Disability, Life/AD&D, Voluntary Life, Dental, Vision Insurance, and other voluntary benefit programs.