Community Health Corps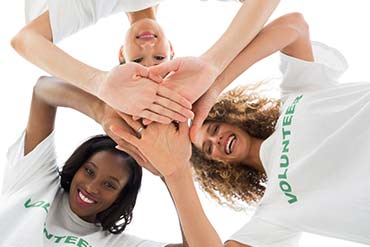 Since 2004, CVHN has served as an operating site for the Community HealthCorps program in Central Valley.  Community HealthCorps is the largest health-focused, national AmeriCorps program that promotes health care for America's underserved while developing tomorrow's health care workforce.  The program is operated by the National Association of Community Health Centers (NACHC) in partnership with the Corporation for National and Community Service (CNCS).
Each year, CVHN recruits Community HealthCorps Members to place in service at member health center locations throughout the Central Valley.  Members serve fulltime for a minimum of ten months and receive a monthly living stipend and health benefits. In their roles, members expand health centers capacity in the areas of health education, telemedicine, outreach and enrollment, quality improvement, and workforce development as well as other needed direct services. Members are trained on a variety of health care topics, and gain firsthand exposure to career opportunities and work experience in the community health field.
Upon completion of their terms of service, members are eligible to receive an educational award for future educational expenses or repayment of qualified student loans. Many of our Community HealthCorps members continue on to a health professions school, while others are hired on by their placement site or another community health program.
Learn more about Community HealthCorps program